eLumen believes data is key to navigating and promoting institutional change. We are proud to unveil a new service that establishes pre-built Tableau and Power BI data dashboards. These dashboards support visualization of competency-based assessment scoring at the course, program, and institutional levels.
Interested to learn how your institution supports specialized groups on campus or how different classroom modalities support learning? The dashboard service also provides disaggregated data based on the variables you input in your eLumen instance.
How can your institution leverage eLumen data with dashboards?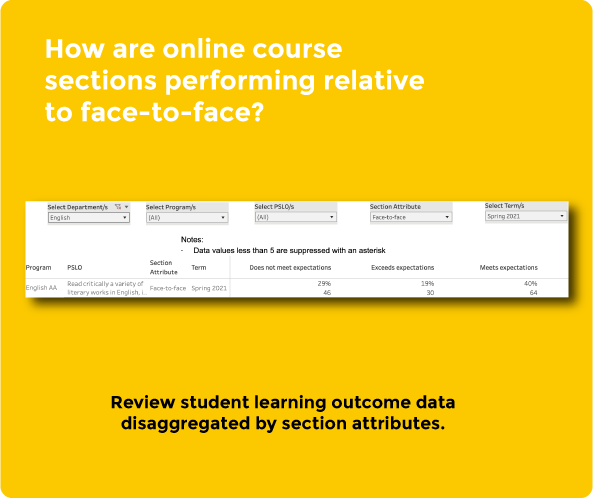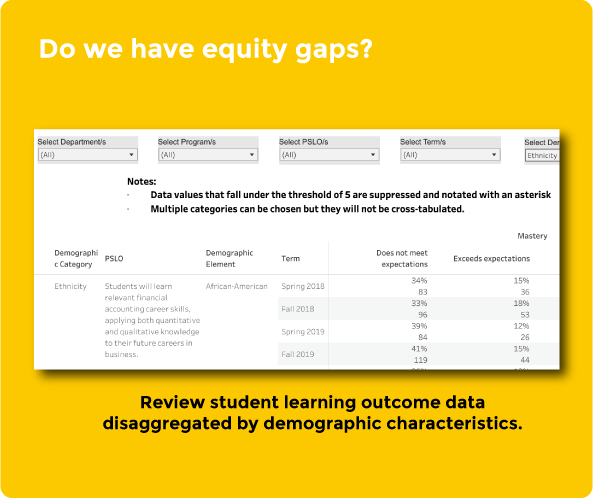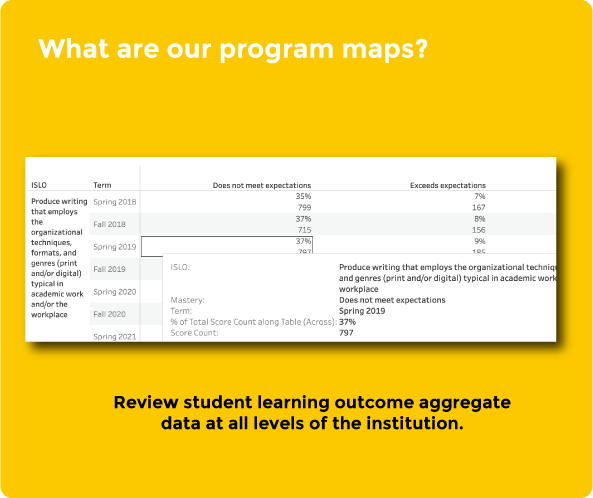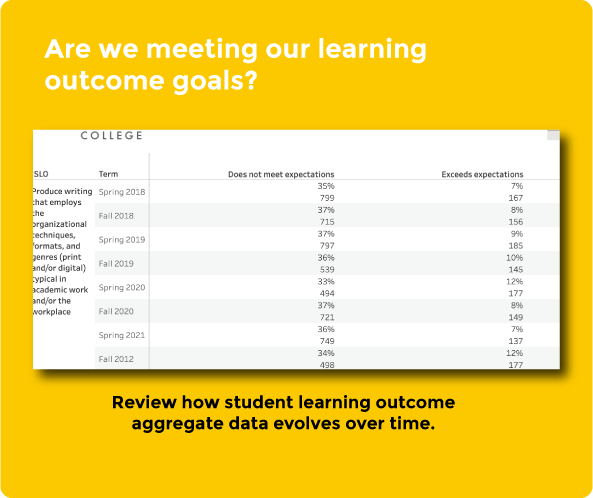 Learn more about how your institution can leverage eLumen data with dashboards.